Mounts and Backings
Box Mount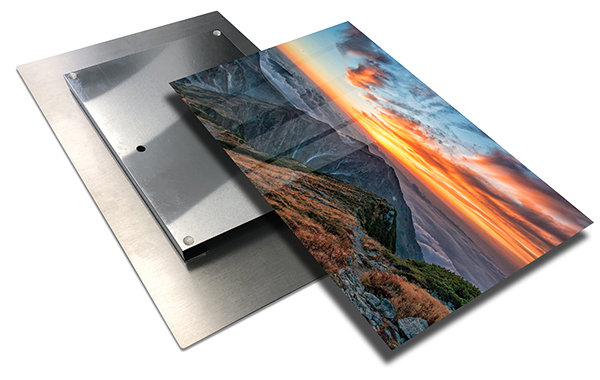 The box mount is an excellent option for prints smaller than 20" x 30". It made entirely of aluminum so it goes perfect with our aluminum prints. The box mount floats your prints 3/4" off the wall and requires only a single nail for hanging. The box mount is the easiest and most practical way to hang your metal prints.
Premium Frame Mount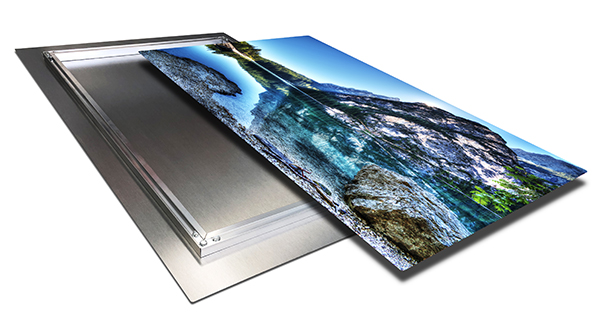 Similar to the Frame Mount, the frame mount is a small upgrade from the frame mount and sits your print 3/4" off the wall. This option gives a slightly better appearance if the back of your print is important for displaying to potential customers. Frame mounts include all hanging hardware including cleat, screws and level to ensure proper hanging.
Edge Mount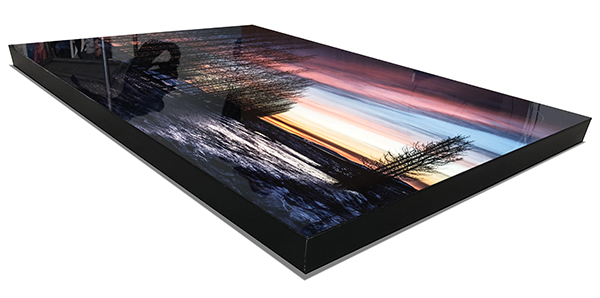 The edge mount frame adheres your print to the edge of the backing, offering it a sleek and modern finish. This mount option is 1.3" thick and gives a luxury type profile and allows for easy hanging on your wall with all mounting hardware included (cleat, drywall screws and bubble level). Signature Backstamp is available on this mount.
Tuxedo Mount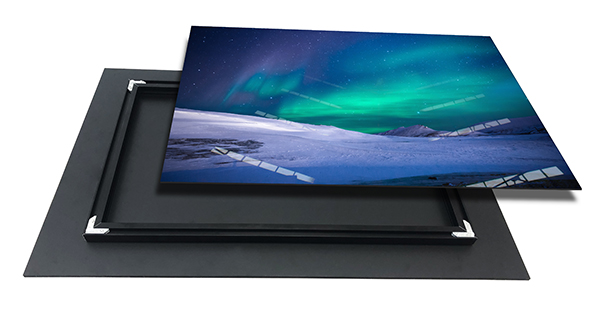 The Tuxedo Mount is for those who want to approve on the side appearance of their metal prints. The 1/4" thick black polystyrene backing gives an added weight to your print to give the impression of higher quality and offers a better feel when handling and displaying. This is a great option for display and show pieces that get transported frequently as it offers added protection for the edges. Comes standard with a black 3/4" thick frame for a truly clean black on black look and feel. This option looks great with our signature Backstamp option.
Signature Backstamp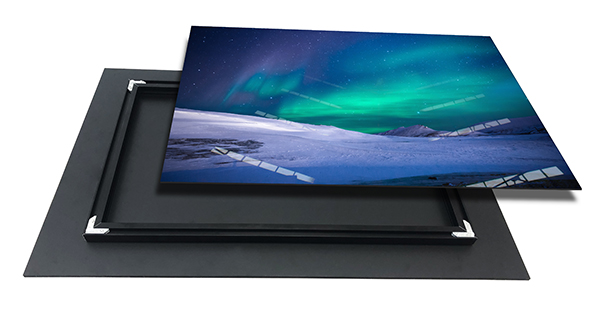 Our signature Backstamp adds another layer of quality and authenticity to your metal print. Perfect for artists who resell their prints and are interested in branding. Signature Backstamps can be easily created using our online ordering wizard and templates can be made for later use. Backstamps are a $20 upgrade and can include the artists signature, logo, limited edition run, website and many other details for an efficient branding opportunity.