How to Send Us Your Files
In some cases, you may want to send us your photos for further inspection. By doing this, you can get advice on what size print would be best for a photo file, or if a certain quality would be good for a larger size print.
To send us your photo, navigate to the "Send File" link in the footer of the Shiny Prints website.
Next, you can click the plus (+) button to add your files. If you're signed into your account, your contact information will already be populated.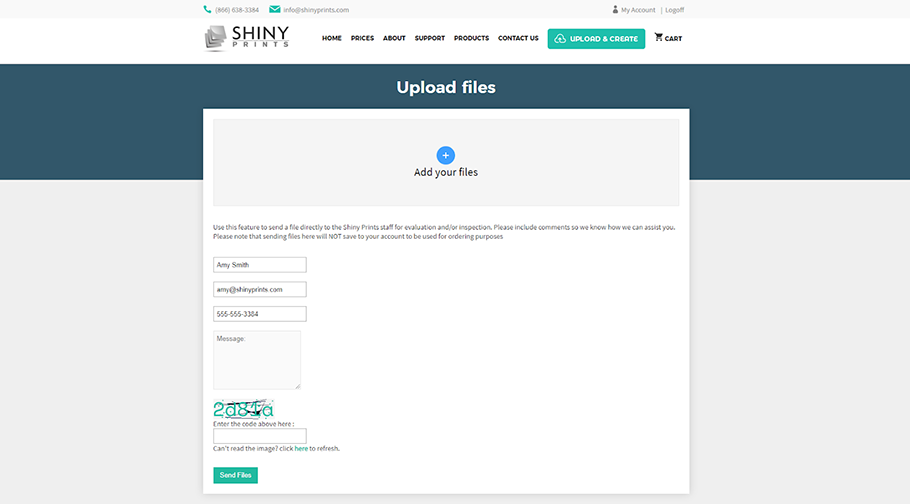 In the message box, be sure to dictate what you want us to look for in the image so that we can properly evaluate it.
Please note that sending files here will NOT save to your account to be used for ordering purposes.
Click "Send Files" when you're done, and we'll review them in a timely manner.
Video Tutorial