How to Use a Credit When Placing an Order
To use a credit on your order, enter the amount of the available credit that you wish to use into the "Credit Discount" area on the Checkout Page.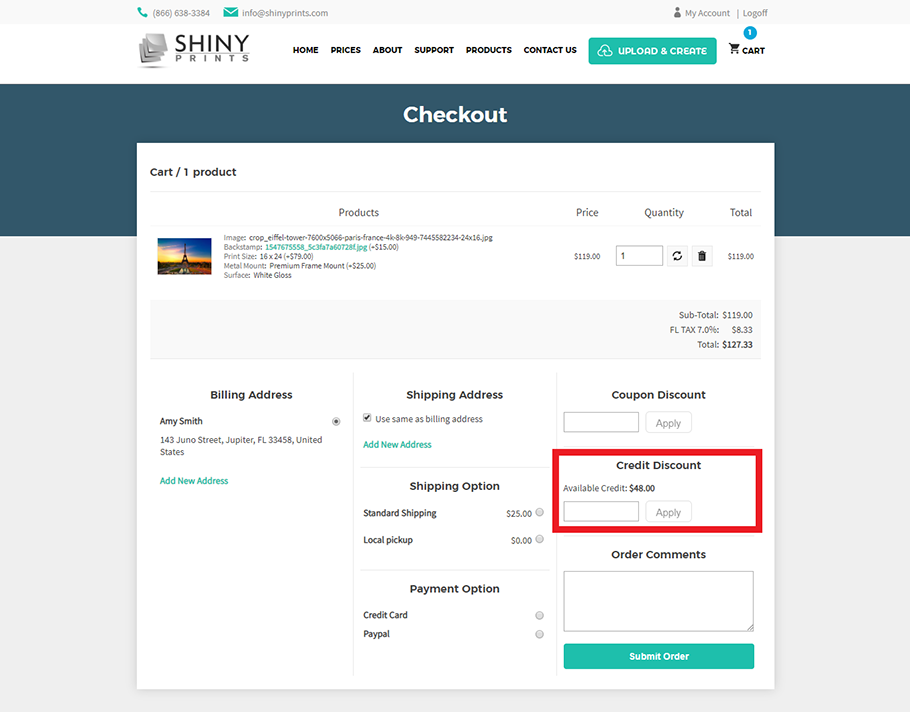 Click "Apply" and the credit will be discounted from your order total.
To renter a different amount, click "Remove" and the credit amount will reset.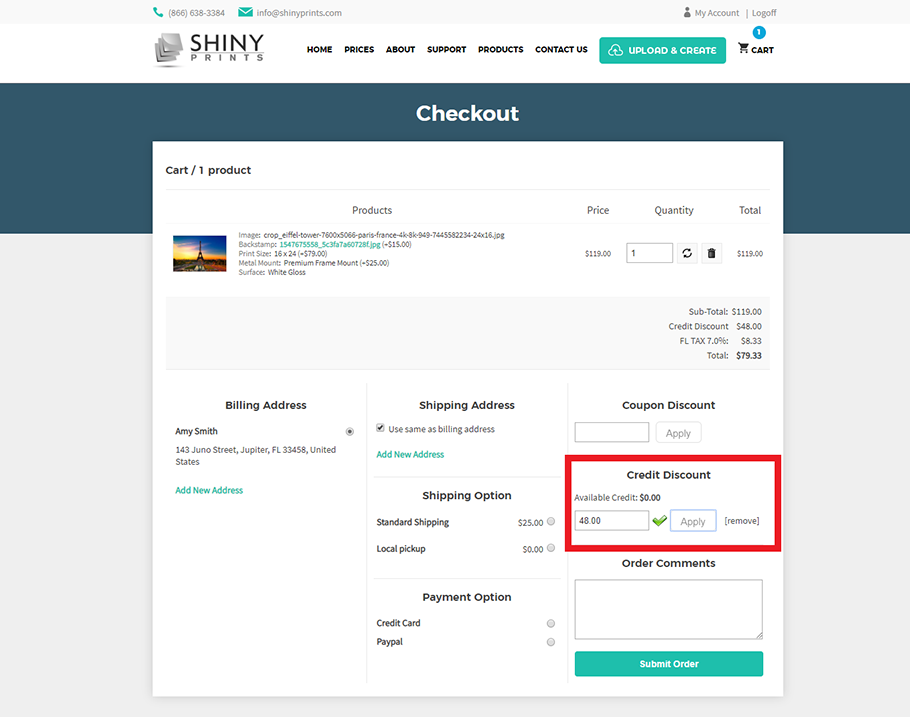 Video Tutorial