Aluminum Prints vs. Metal Prints: What Is the Difference?
Metal prints are great to work with: artful, accurate, versatile, and durable. They are very rewarding and comforting for the artist: they see their work printed in the best possible way. Furthermore, the ordering process at Shiny Prints is simple and straightforward, and our experts provide all the information and support you need. That's the easy part.
The hard part is deciding to print your photographs as metal prints and eliminating all the other printing services that sound similar, such as metallic prints and aluminum prints. And sometimes, the differences are more subtle than the type of the printing substrate. So continue reading to find the difference between metal prints and aluminum prints and why the former is better than the latter.
Metal Prints vs. Aluminum Prints: How Are They Made?
First of all aluminum is a metal, so generally speaking, aluminum prints are included in the metal prints category.
Secondly, metal prints are almost always printed onto a sheet of aluminum due to its durability, reduced weight, easy cleaning, and variety of finishes. However, metal prints may also be printed on steel, copper, and brass substrates, each metal substrate having its share of advantages and drawbacks.
For example, copper metal substrates are very thin, which makes them resemble fabric substrates, very receptive to ink, and not very resistant to scratches. Steel metal substrates are very durable, scratch and UV-resistant, and perfect for glossy finishes. On the other hand, they have a low ink absorbance. Brass metal substrates have low oxidizing rates and resist very well outdoors. But they are very expensive.
So although metal prints usually have an aluminum substrate, they don't necessarily have to. Other options are available. Aluminum prints are always printed on aluminum substrates. There is no option here.
Furthermore, even when metal prints have an aluminum substrate, they don't have the same type of aluminum panels as aluminum prints. Most metal prints that use aluminum as a substrate (especially fine art and HD metal prints) are printed on Chromaluxe aluminum panels. Aluminum prints are usually printed on Dibond panels, which are made of aluminum and plastic: two aluminum outer sheets and an inner polyethylene core.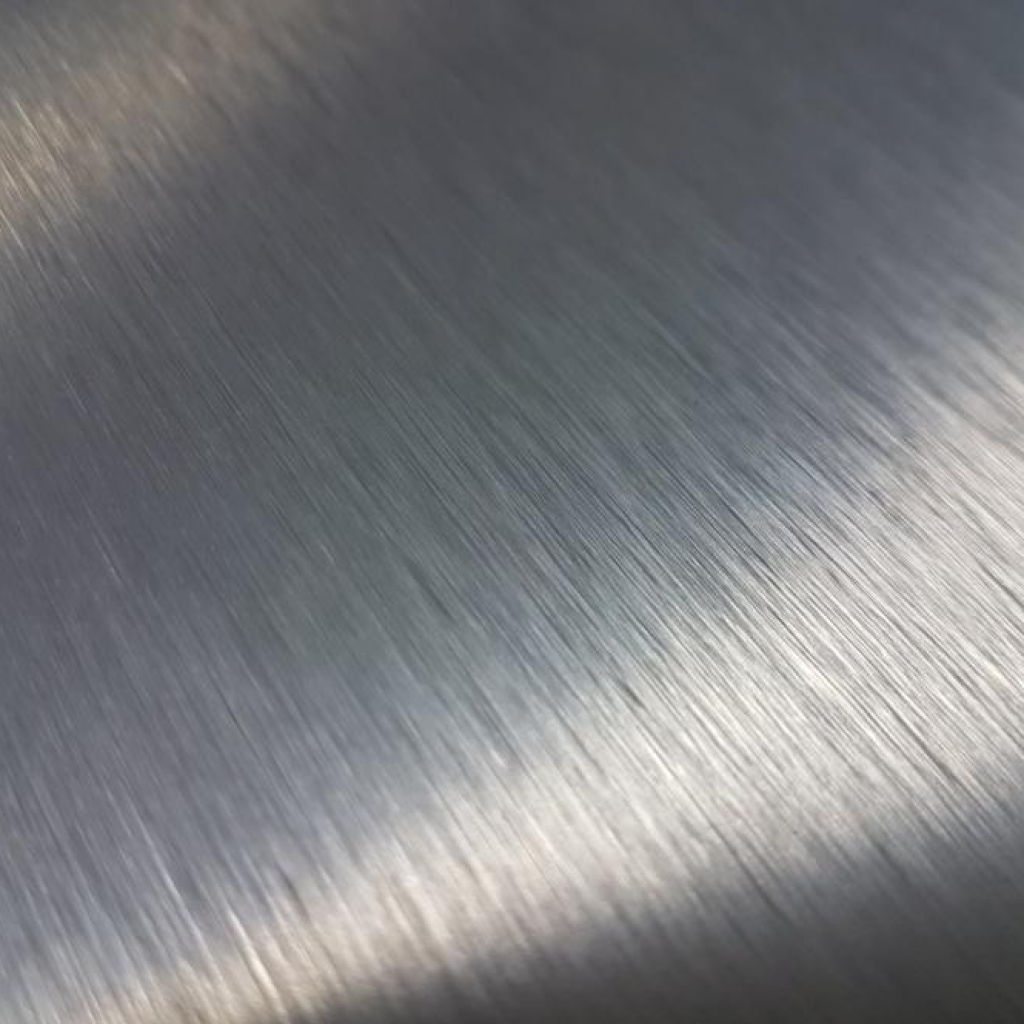 Photo source: piedmontplastics.com
Chromaluxe aluminum panels are made of solid aluminum, are thin and highly efficient at absorbing ink. They produce vivid prints, with rich colors and sharp details. Chromaluxe aluminum panels may be white or silver, support both matte and glossy finishes, and produce a noticeable 3D effect. Thanks to a special polyester coating, they resist water, dust, UV rays, chemicals, and scratches.
They also support the best printing method on the market, dye sublimation, a process that infuses the substrate with ink, making the image permanent and glamorous. Shiny Prints uses only Chromaluxe aluminum panels and top-of-the-line Epson F series dye sublimation printers to create sharp prints with a larger color gamut. You can check out our substrate options for more detailed information.
Dibond panels are more than twice thicker than Chromaluxe panels. They can also be white or silver (or other shades, such as gold and copper), but the silver version is nothing like the sleek, stylish Chromaluxe silver. It looks more like raw brushed aluminum. They also support fewer finishes and have a flatter appearance.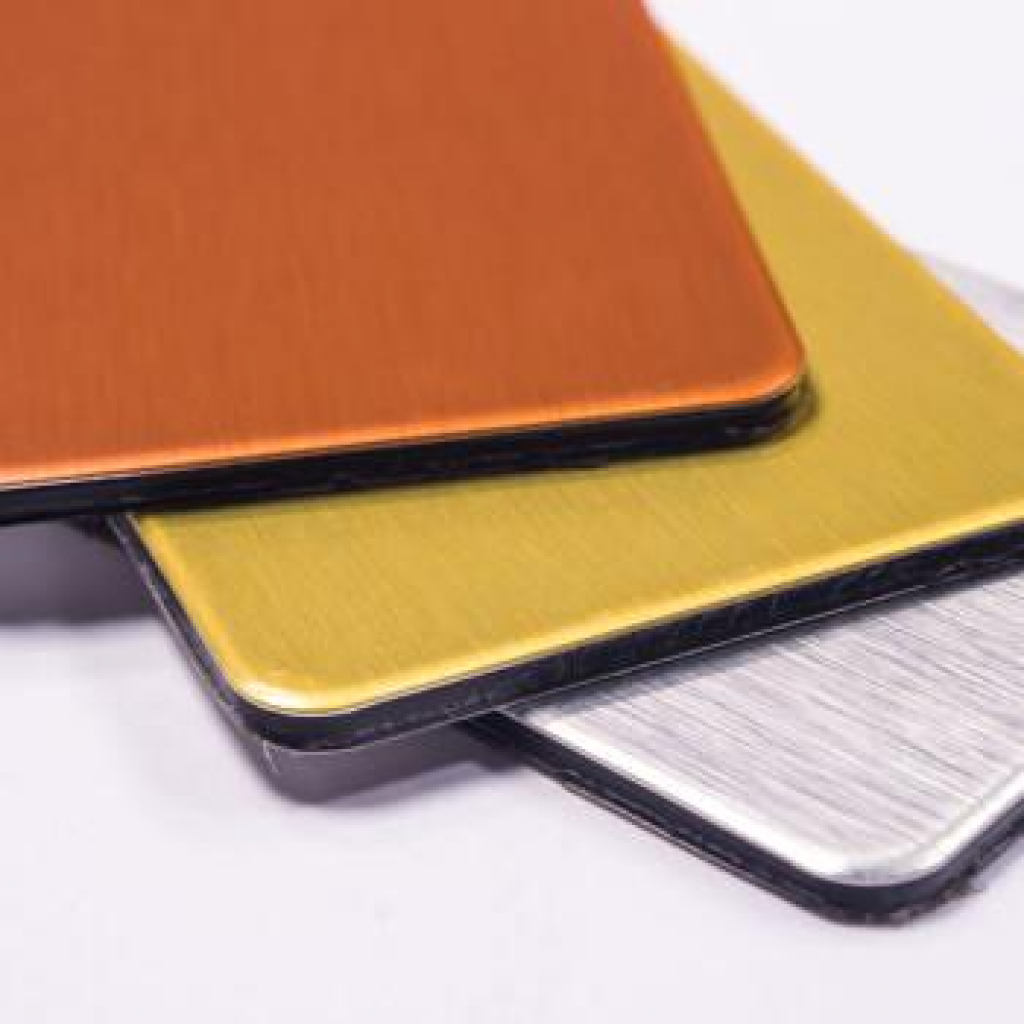 Photo source: piedmontplastics.com
Dibond panels are printed directly, meaning the ink is directly applied onto the surface and dried to solidify. The good news is effects can be applied after printing, such as a glossy finish, texture, text, or color splashes. The bad news is aluminum prints aren't as vivid and resistant as metal prints. They also have a narrower tone range (you may see grainy areas or an unsmooth gradient from one color to another) and don't produce the metallic effect of the Chromaluxe silver option.
Best Photo Types for Metal Prints vs. Aluminum Prints
If you are looking for astonishing brilliance and vivid colors, choose metal prints featuring dye sublimation on Chromaluxe panels for all your photographs. This particular metal print category is the artists' choice for fine art and HD photography. It provides bright colors, sharp details, a smooth color gradient, and the highest color accuracy.
The dye sublimation process is the only way to get HD metal prints because it is the only process that places the ink all the way through the glossy coating. The direct printing method used for aluminum prints places the ink only on top of the coating. That's why, at Shiny Prints, we only use the dye sublimation process and Chromaluxe panels. We aim to provide HD metal prints to all our customers.
Metal prints are also a good choice for black and white photography, especially for architectural and industrial photographs for which the silver substrate makes wonders. The metallic feel of the print complements the subject and enhances the modern industrial composition.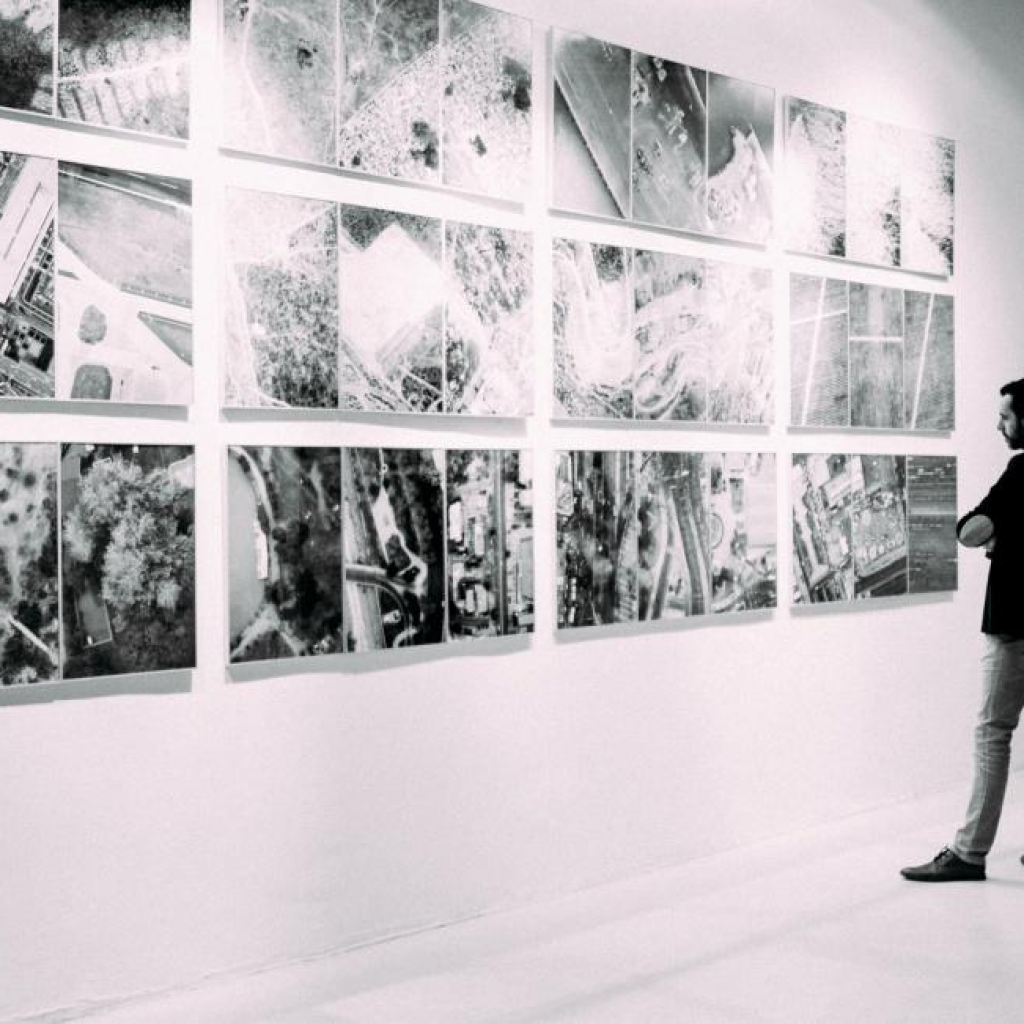 Note that the same metallic effect applied to a color portrait may alter skin tones and produce an awkward artificial look. So use the white substrate option for portraits and, in general, for all photographs with nature-related subjects.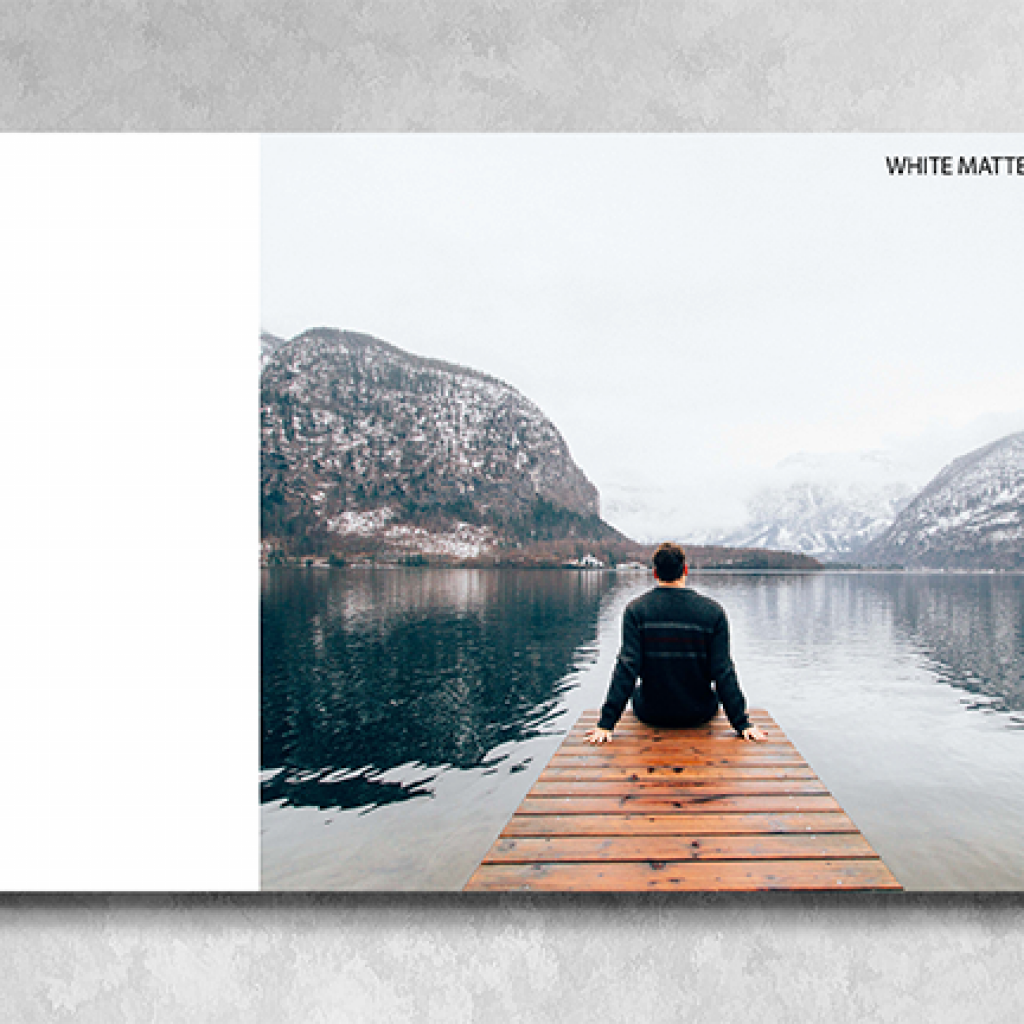 The photograph's aesthetic and composition aren't the only characteristics that matter when deciding between metal prints and aluminum prints. The purpose of the print is also important. If you design decorative objects (e.g., wall art) for outdoor display, commercial spaces, or spaces exposed to humidity (e.g., kitchens, bathrooms, etc.), you need the metal prints' durability and resistance. Aluminum prints resist outdoors, too, and are less likely to bend when struck (especially at larger sizes), but are less resistant to scratches than metal prints.
There is only one category of images that may look better printed on a Dibond panel: when photographs have a large white surface. Chromaluxe panels with a white base may produce small inconsistencies in the white areas, which Dibond panels don't do.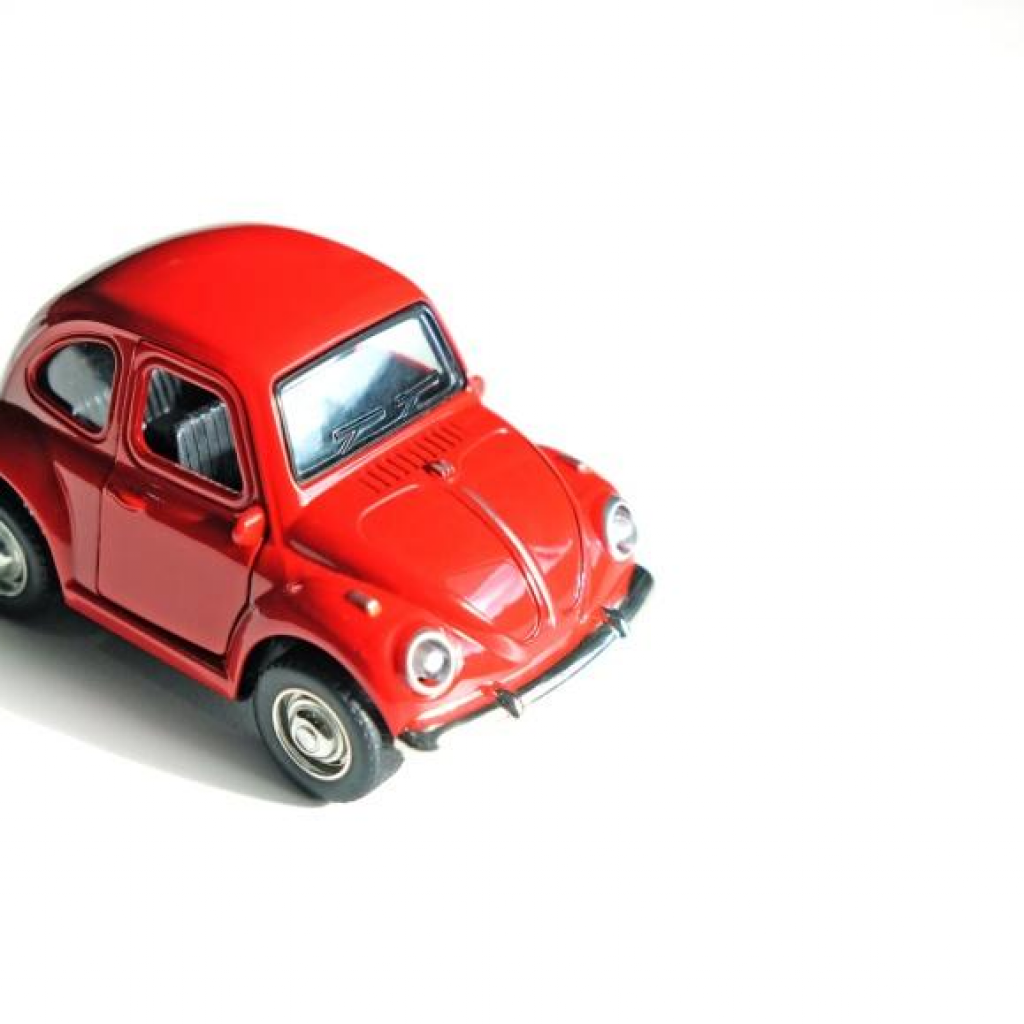 Photo by Mink Mingle on Unsplash
But that's only due to the manufacturing process of the Chromaluxe panels. If you choose a professional printing provider specialized in printing on Chromaluxe panels, this shouldn't happen. We only work with high-quality, no inconsistence substrates. In addition, our experts support you along the ordering process and advise you on what is best for your photographs. You can trust them to give you all the information and ensure the metal prints reach your expectations. Furthermore, they can make the image adjustments your photographs need before printing.
One More Difference between Metal Prints and Aluminum Prints
To summarize, we believe metal prints are a better option than aluminum prints because they accurately reproduce the colors of your photograph, make bright and vivid artwork, offer a broad range of finishes and mountings, and are thinner and more resistant to scratches than aluminum prints.
But there is one more difference that tips the scale in the direction of metal prints, and that is cutting. Metal prints are thin. Our double-coated Chromaluxe HD metal panels are 0.045 inches (about 1mm) thick. Comparatively, Dibond panels are more than twice thicker (around 0.125 inches (3.175mm)). As a result, we can use a CNC machine (a computer-controlled machine) to cut the panels accurately and efficiently in any shape and size you want and make smooth edges with no risk of peeling or chipping in time. Custom shaped metal prints are unique and look amazing. You don't have to limit your creativity to standard shapes and dimensions. At Shiny Prints, we transform your imagination into reality.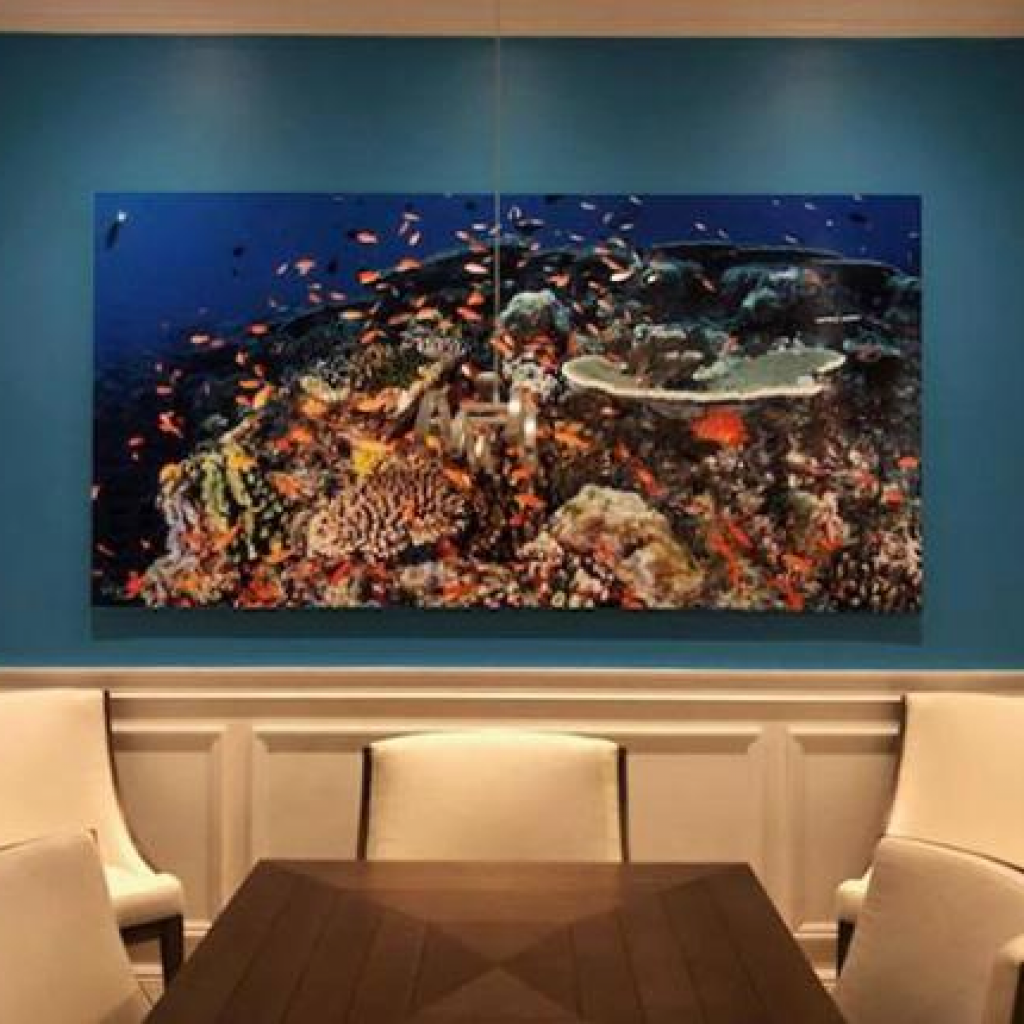 Conclusion
Metal prints are a long-lasting printing solution that doesn't compromise on quality. Aluminum prints are also good but don't offer the same color accuracy and HD feel. That's no better (or easier) way of finding the best type of print for your work than thoroughly going through the technicalities of each of them. But, once you've found something that captures the meaning of your photographs and serves the purpose of your design and a service provider you can trust, all your troubles are over. You can spend your time in the creative process and leave the technicalities to the printing service experts.