Shiny Prints is well known as one of the fastest turnaround metal print lab in the USA. Below is a list of our current turnaround times for our different products. Please note that these are estimates only and processing time depends on many various factors such as how busy we are that particular week, the size of your order and the types of mounting options you selected. Please contact us directly if you would like a more accurate production estimate.
Shipping Rates and Options
For prints up to 11x14" we use USPS and can take anywhere from 1-4 business days to deliver.
For all prints larger than 11" x 14" up to 40" x 60" we use Fedex Ground which can take anywhere from 1-5 business days depending on where you are located.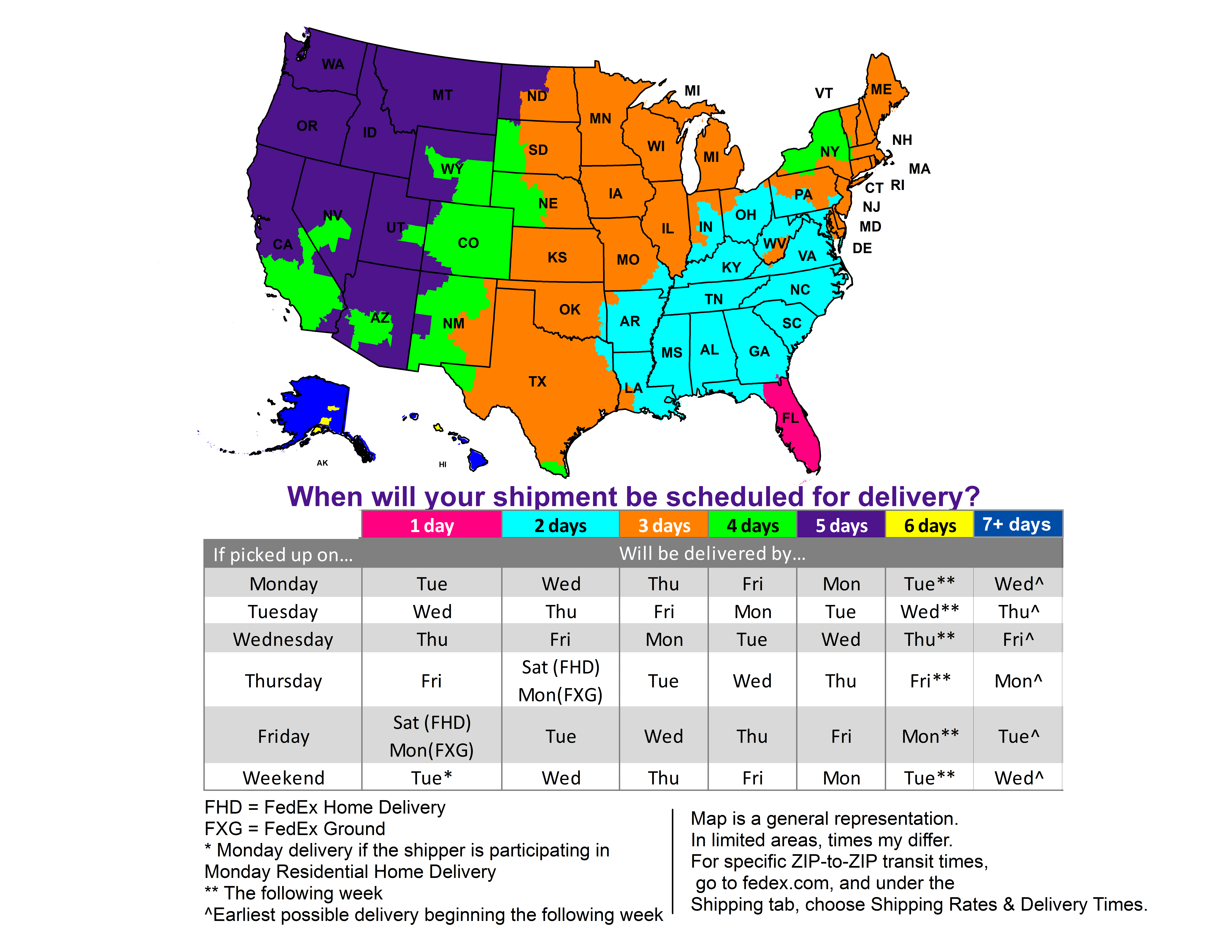 For prints larger than 40" x 60" or for several or many medium to large prints, we will use a freight company. The provider will be determined based on the delivery address and can take anywhere from 1-6 business days. For non commercial deliveries, a delivery appointment will be required prior to delivery.
For freight deliveries, it is important to inspect the packaging before signing for the delivery. If there is any noticeable sign of damage to the crate the print(s) are packaged in, do not sign until you can open and examine the prints. If damage is seen, do not sign for delivery and instead make sure to let the driver know so that the delivery can be refused and a claim can be processed for a replacement.
Production Times
| | |
| --- | --- |
| Standard Print with no mount or box mount or inset frame mount | 2-3 days |
| Print with Edge Mount | 3-5 days |
| Print with Tuxedo Mount | 4-5 days |
| Large Orders | Contact Us |
Please not that there are factors that can delay these production times such as if your file was submitted with issues, or if there were requests made for your order that require special attention.