Metal Photo Prints: Cost, Care and Maintenance
Many photographers and photography enthusiasts favor metal photo prints for the clean, modern look they lend to the artwork. The depth and dimension created by metal prints far outshines that of canvas and regular photo paper.
And to get the most from metal photo prints, you need to understand the cost implications and how to take care of the artwork in the long and short term.
Proper care of these prints will ensure the vibrant 3D appearance of your artwork remains excellent for years on end.
You must be wondering:
How metal prints compare with other types of prints cost-wise
The best type of metal printing medium for your images
How to ensure your metal photo prints last long
Ideal ways of displaying your prints
Well, today, you're about to find out how to get the best experience from metal photo prints.
1 – Cost of Metal Photo Prints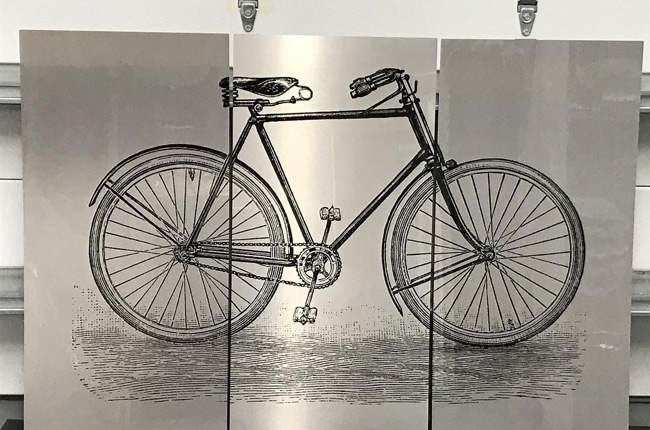 Metal photo prints are the way to go when you want a medium that gives you high-quality results at a reasonable cost.
Prints on metal are a bestseller among the printing companies that offer them. As a result, metal prints actually come cheaper than other types. For example, many professional print labs charge up to three times more for acrylic prints. What's more, dye sublimation metal prints cost less time and labor for the labs to produce compared to mounted prints. Therefore, you get to enjoy lower prices with no loss of quality for your photos.
However, it's important to note that not all metal prints are created equal. At Shiny Prints, we only use ChromaLuxe for metal photo printing. Our dye sublimation process uses heat and pressure to transfer printed images onto specially coated aluminum panels.
The results are high-resolution prints with a wide color spectrum and robust finish. ChromaLuxe prints transform your photos into high-definition art pieces that turn heads wherever they're displayed.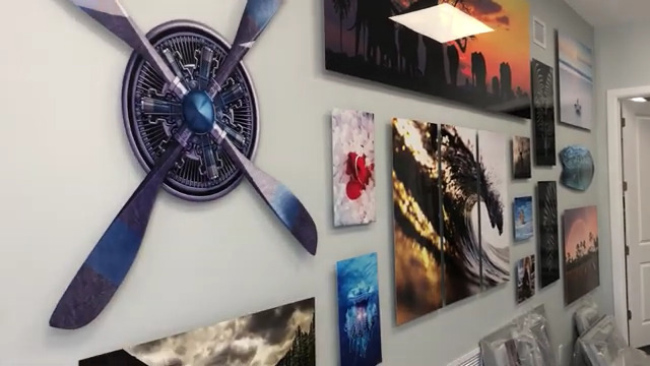 If you choose to get your metal prints done by Shiny Prints, you'll enjoy Pro Pricing. This is a special permanent discount that we offer to professional photographers and artists.
" … Their metal prints are of the highest quality and I've always had incredible results with them. Highly recommended!" Sam Farkas
What's more, if you want to order frequently from us, you can take advantage of our contract rates. We work with professional photographers and artists to give them the most competitive rates in the industry.
2 – Care of Metal Photo Prints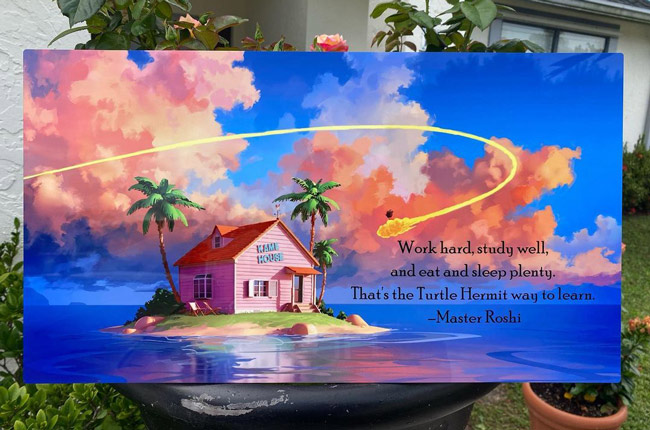 Metal photographic prints are hardier than other mediums such as canvas or paper. This is because metal prints are:
Waterproof
Chemical-resistant
Rust-resistant
Scratch-resistant
Fade-resistant
They're incredibly durable and look great for up to 300 years. This makes metal prints ideal for use in places where other types of prints don't do well, such as kitchens, bathrooms, and outdoor areas.
The following table compares printing methods and the appearance of kinds of different mediums:
| | | |
| --- | --- | --- |
| Medium | Printing Method | Appearance |
| Canvas | Inkjet printing onto canvas | Soft surface appearance |
| Acrylic | Printed on photo paper | High-gloss appearance |
| Metal | Dye sublimation onto aluminum | Glossy coating appearance |
Another perk of these prints is that they're easy to clean. The ink is sublimated into the material, with none remaining on the surface, so it's safe to wipe the prints without the colors running.
You can use a soft microfiber cloth dipped in either a standard glass cleaning agent or water to clean smudges or stains from the prints. Avoid using abrasive items such as paper towels to wipe the prints because these can cause tiny scratches on the surface.
As for stubborn stains, an adhesive removing liquid, denatured alcohol, or acetone will do the trick. These cleaning agents are readily available at hardware stores or in the cleaning section at grocery stores.
Simply spray a little cleaning liquid on the photo print and wipe with a soft cloth. Your print will be looking crisp once again.
Metal photo prints tend to gather dust with time. To maintain the vibrant look of your artwork, wipe off the dust at least once a month.
"I love ChromaLuxe metal prints because I spend countless hours making my images perfect, it is only right to print them in the perfect medium …. " Blake Rudis, Photographer
As far as transporting the prints goes, wrapping each individual print in plastic is a fantastic way to keep the surface safe from scratches.
In addition, secure each print with tape to a piece of cardboard or wood. We recommend using a piece larger than the print to keep the edges and corners from getting chipped.
When transporting a large number of prints, avoid stacking them too high. A tall stack increases the risk of the prints falling over and getting damaged.
Ensure you stack the prints either face-to-face or back-to-back. This will keep the backing of the prints from scratching the front.
Although metal photographic prints are durable, they're still prone to fading over time when exposed to the elements. The culprits here are specifically UV rays and infrared light from the sun.
As such, we recommend limiting the exposure of these prints to direct sunlight.
Regularly changing the location of prints displayed outdoors will help to slow down fading and keep your artwork in prime condition. Your prints will look brilliant for years to come.
However, if you choose ChromaLuxe metal prints, you need not worry about fading. Our prints have incredible fade-resistance and retain their rich and vibrant colors even when exposed to the sun's UV light.
It gets even better when you choose our ChromaLuxe EXT aluminum sheets. They're guaranteed for up to ten years outdoors in direct sunlight.
Common Mistakes When Cleaning Metal Photo Prints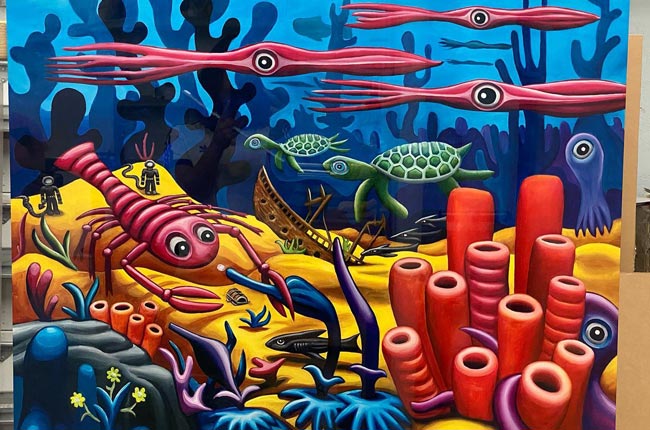 Cleaning metal photo prints is pretty easy. Just be careful so as not to damage your prints.
Below are some common mistakes that people make while cleaning metal prints:
Using the wrong cleaning agent: Harsh cleaning agents such as metal cleaner or polish can damage or remove the protective coating from metal photo prints. Instead, go for acetone, adhesive removing liquid, or denatured alcohol to safely remove grime from the prints.
Using a grimy cloth: A greasy cloth not only spreads smudges around, but can also cause damage to the surface of the metal prints. Ensure your cloth or rag is clean before wiping.
Wiping fingerprints before removing dust: Going straight into wiping off fingerprints while there is dust on the surface can damage the prints. Any loose grains can cause scratches as you wipe the metal prints.
3 – Maintenance of Metal Photo Prints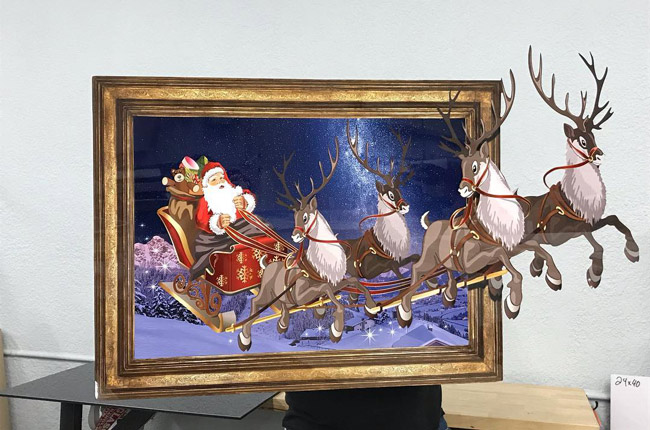 Unlike canvas and paper-based prints, metal prints require minimal ongoing maintenance to retain their stunning appearance.
As long as you display your metal photo art correctly, these prints will give you no issues.
The most common display options are:
Mounting on a hanger that floats off the wall
Hanging on the wall using a frame without glass
An easel for vertical or horizontal display
Using standoff posts to hang the prints as signs
You only need to ensure the prints are firmly secured. Loosely fixed prints are at a greater risk of falling and chipping or cracking.

Expert Tip: The heavier the metal photo art, the more hanging points you'll need. This ensures the art piece remains stable on the wall.
Worried about the life of metal photo prints? ChromaLuxe metal prints have a display permanence rating of more than 60 years. This refers to the number of years it takes for noticeable fading and/or changes in color balance on a photo print to appear. Normal photo papers last three times less.

When you use ChromaLuxe, you'll be enjoying your photos for a long time. You might even be able to pass them down as family heirlooms.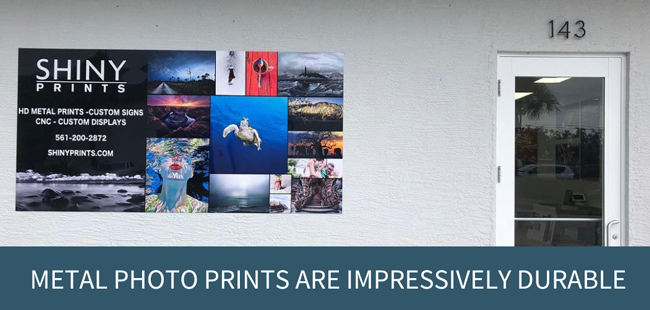 Elevate Your Photos by Switching to Metal Photo Prints
Metal prints are excellent for bringing images to life. They create visually stunning pieces that stand out with their rich, vibrant colors.
Metal photo prints are impressively durable. This makes them a cost-effective option for displaying your artwork. There's no need to constantly replace your images, unlike with paper prints.
They're also cheaper than other printing mediums. Despite the lower cost, metal prints still yield high-quality results for photographers and photography enthusiasts.
In addition, metal prints need only minimal upkeep to maintain their brilliant appearance. A few easy measures once in a while are enough to preserve the vibrance of your artwork.
At Shiny Prints, we're committed to helping you enhance your imagery with metal prints. Talk to us today and transform your treasured photos into impressive displays. You'll reap many happy years of enjoyment from this stylish contemporary medium.
Share on Facebook: