Repairing Your Metal Prints
A Simple Guide To Preventing Damage and Repairing Your Fine Art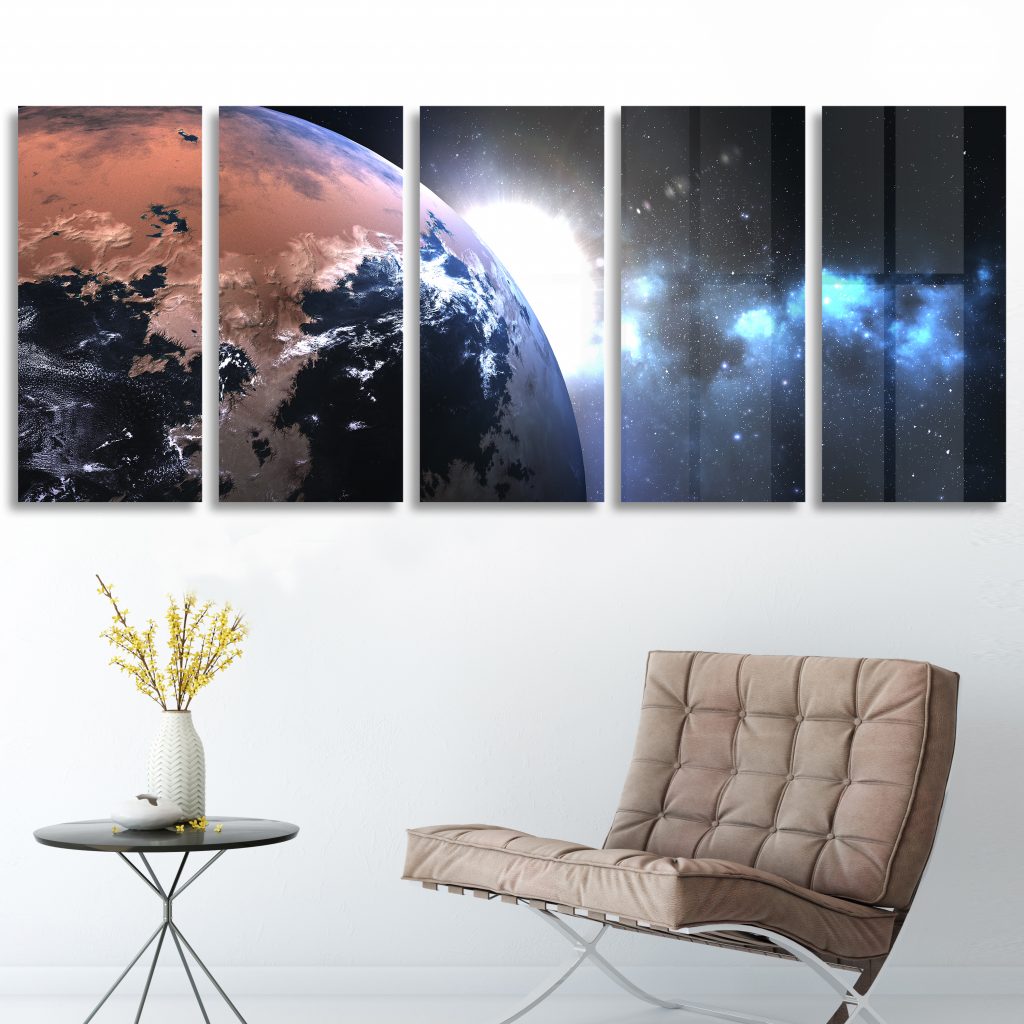 Metal prints take the cake when it comes to showcasing your photography or art. They are an elite medium that is extremely durable and often carry with them an indestructible demeanor. Accidents can still happen (and if they aren't too bad), and repairing your metal prints may be something you to do.
As an art exhibitor, you may wonder what you can do in case tragedy strikes and one of your metal prints needs repairing. Thankfully, we have come up with strategies to help you:
A Master Material
Metal prints are extremely durable. Because we use Dye Sublimation to infuse the print into the metal, they are unrivaled to a direct print, making them moisture-resistant, heat-resistant, and chemical-resistant, and they do not fade in sunlight.
They must be invincible, right?
Boy, we wish that was true.
Picture it.
You have an exhibition coming up this weekend and you have to bring all your prints to showcase to the world. You wrap your prints in a thin cotton sheet (added security?) and carefully stack ten of your prints into the passenger's seat of your vehicle. You're on your way, cruising to the show to get there early to set up, but your prints take a dive out of your seat and hit the floor below them.
Your metal prints are fine, though, right?
You added that cotton layer to protect them, which might be a safe way to transport them.
Most likely they're okay, but sometimes the unspeakable happens and damage occurs.
Prevention Is Key
ChromaLuxe HD metal print's extreme durability has certainly become one of its top features, but while most metal print labs will give them a damage-free façade, we know that isn't true. Even though they're very resilient to the elements, they are also works of fine art and should be treated as such because they can get chipped, dented, or end up with a foreign substance stuck to them.
Properly handling your metal prints includes cleaning them properly and transporting them with care to prevent scratches, dings, and dents (and any other damage that could happen).
Handling With Care

Wrapping your metal prints in a cotton sheet during transportation is not very effective. They are resistant to curling, creasing, and chemicals, so cotton or rags are not an ideal medium to use for protection. When you need to haul your Shiny Prints to an exhibition or fair, we recommend wrapping each print individually in thick plastic, like bubble wrap or air cushions. Stacking your prints high or placing them one on top of another can also cause damage, so we recommend placing the prints back to back or face to face.
If you place moving blankets or thick towels under your metal prints, this will also give them extra protection during transportation. Another step you can take for your metal prints is securing the back to cardboard or wood. Should you have a plethora of metal prints to ship, we highly recommend not only wrapping your prints in bubble wrap with a backing but also crating them in wood. Protecting your print's edges is also crucial as those are the parts of your art that are the most prone to damage.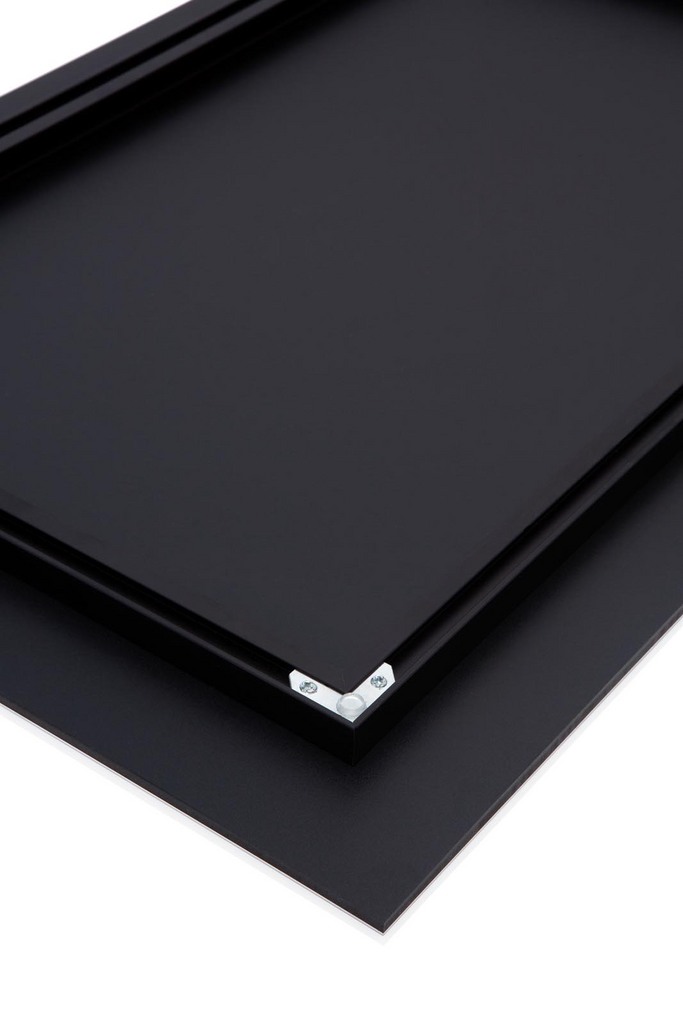 Secure Your Display
Securing your prints with the proper mounting equipment is key. Although you can hang your prints by without needing a glass enclosure, a properly secured metal print will reduce the chance of hitting the floor and causing damage. If you tend to rearrange your home and include your wall décor, the tuxedo mount is the ideal mount as the 1/4″ thick black polystyrene backing gives an added weight to your print, which in turn offers added protection for the edges.
Repairing Metal Prints
The worst case scenario is that your metal print was damaged. Now, you have chips on the edge of your print and your precious work of art no longer looks immaculate. Fine grit sandpaper can be used to gently file the edges to make it even, but if you are not comfortable there are other options.
Color in Gently
Filling in with a paint pen or sharpie can help. While it is not a 100% fix, it does help make the chips less noticeable. Gently color the chips on the edges and let them dry in peace. While art should be gazed at from afar, there is hope that no one will notice.
Beyond Help
If you damaged your metal print beyond a simple DIY repair, it's best to order yourself a new metal print. Your art is more than just a print. When you print on an elite material like ChromaLuxe, it is a fine work of art that captivates all.
Received Damage
If your print arrives damaged, a replacement will be sent once we receive photos of the damage. Even though it's disheartening to do so (no one likes their fine art being damaged), filing a claim is simple and quick to do. You can upload up to 5 photos of the damaged print and packaging right on our website, which will help us process your claim faster.
Maintaining Elegance
It is important to dust your metal prints routinely as well as clean them with a gentle all-purpose cleaner or denatured alcohol. Always wipe with a dry microfiber first so no smudge or scratches occur from any settled dust or dirt. If a gooey substance polluted your Shiny Print, grab a microfiber cloth. Wet it with denatured alcohol or goo-gone, and mop away the gunk. With the right routine, you can keep your metal prints gleaming always.
Metal prints are extremely durable and will last you a lifetime. Accidents can still happen, but there are ways to prevent or repair minor damage to uphold your work of fine art. While not all damages will call for a replacement, simple steps to restore chips or minor dents can help you preserve your print.